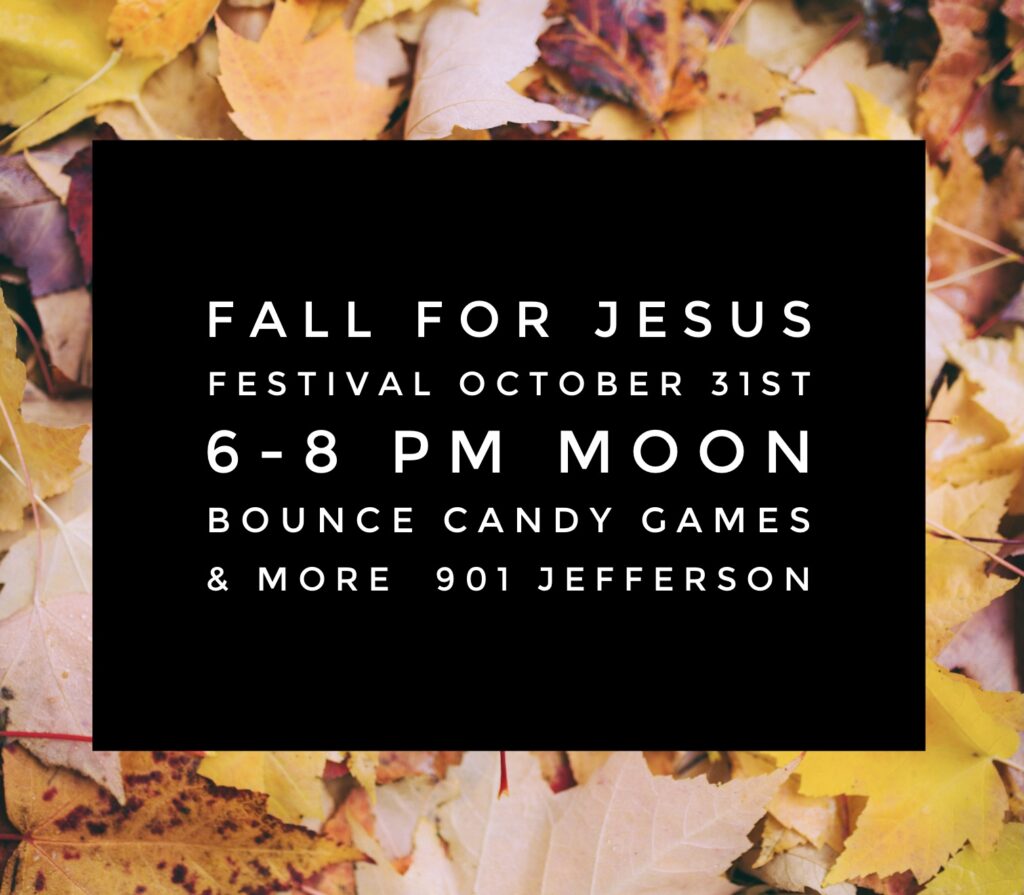 FALL FEST is all about falling for Jesus by sharing His love and His story to anyone who will hear. It happens every year in October for all the community to come and have fun. There will be games, music, candy, cakes, sweets and much more. 
How can I Volunteer?
Connect with the Youth/Kidz Leader to be involved following any service or through the church office at 830.257.6598.